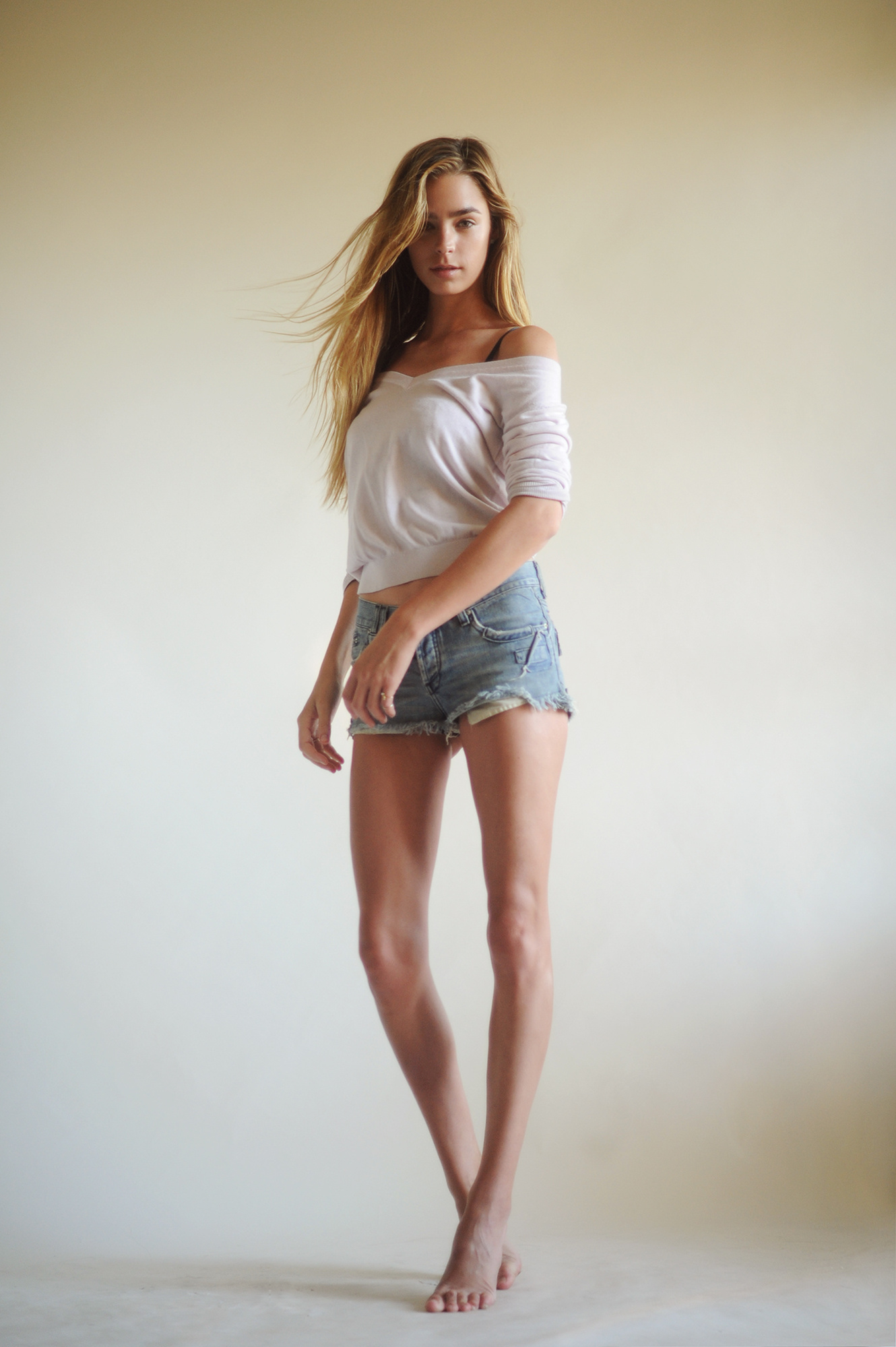 It's always good to take in and assess what you're going to shoot, before just randomly snapping away. After establishing a good rapport with your model, which is one of the first things you should do, get them out in front of your camera.
Use a clean backdrop, or a simple wall if you're outside, figure out what makes them look their best. Keep the elements simple before adding too much right away. Most of the time if you're shooting an experienced model or a model you really want to shoot, that's all you're going to need to make your shots stand out. Don't overthink it. Take it from there as the momentum of the session should progress and build.
Here's a shot of Liz in front of an egg shell colored backdrop in my living room. All natural light to her left coming through my window. I usually have a reflector on the other side of her, but I didn't use one here. The shadows are a bit more imbalanced, but this is fine for what I was trying to figure out.